Economists rightly scoff at Progressive Field upgrades as 'economic development'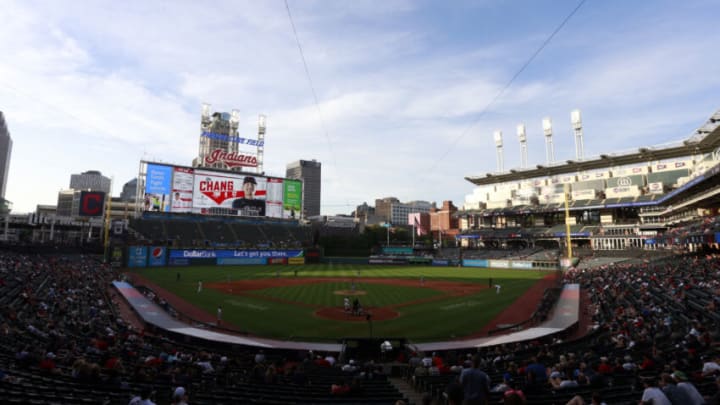 A general view of Progressive Field home of the Cleveland Indians (Photo by Justin K. Aller/Getty Images) /
A general view of Progressive Field home of the Cleveland Indians (Photo by Justin K. Aller/Getty Images) /
Though Progressive Field is undergoing a robust $435 million in upgrades, taxpayers are on the hook for a good portion of it, so how much of an economic boon will it really be?
Within the new Progressive Field lease agreement that was approved a month ago by the city of Cleveland, there will be $435 million in renovations and upgrades that will transform the Guardians ballpark.
In this agreement, the Guardians are paying around $150 million, while the city is pitching in $117 million and Cuyahoga County is footing a $138 million bill. The state of Ohio is also kicking in $30 million for the project.
While $150 million is nothing to sneeze at, it might still come as a hilariously low price tag, especially to local economists who correctly scoff at the notion that a sports stadium does anything to provide economic benefits to a city that will outweigh what often become vast costs.
According to a recent Scioto Analysis survey from a panel of economic experts in Ohio, very few would tell you the significant cost of stadium subsidies is ever truly worth it when there are so many other things that money could be spent on to actually improve conditions in the area. It's not that a stadium itself or paying for its upgrades is an inherently bad thing of course, but we should all stop kidding ourselves about the phantom economic benefit of going through it.
One of the biggest issues is that these stadiums – Progressive Field included – sit entirely empty for large stretches of the year. If these were truly public stadiums, which they should be if we're all pitching in, shouldn't the gates be open at all times for us to go walk the warning track, play a flag football game in the outfield or, you know, play an actual baseball game on the diamond?
The threat of a sports team leaving a city always looms, and it's a tactic constantly used by billionaire owners to get what they want – i.e. get taxpayer-funded stadiums or existing upgrades. Using taxpayer money, sometimes to a debilitating degree, is simply the price of keeping a sports team these days, and while the Progressive Field deal is no doubt going to cost a lot, it likely would have been a whole lot worse if the Guardians were seeking a brand-new stadium.
Now, if the Gateway megaproject takes off, which potential incoming minority owner David Blitzer is a part of, then we could be talking about some true economic development to the city.