Cleveland City Council approves lease to keep Guardians at Progressive Field through 2036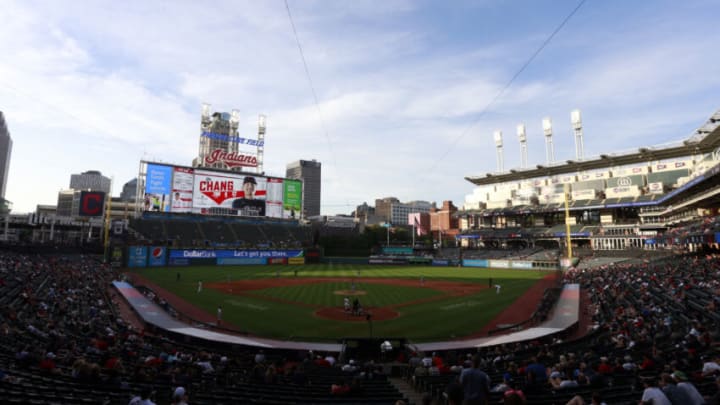 A general view of Progressive Field home of the Cleveland Indians (Photo by Justin K. Aller/Getty Images) /
A general view of Progressive Field home of the Cleveland Indians (Photo by Justin K. Aller/Getty Images) /
Thanks to a new lease agreement approved by the Cleveland City Council, the Guardians will be playing at Progressive Field through at least 2036.
The Cleveland City Council voted Monday to approve the lease agreement keeping the Cleveland Guardians at Progressive Field through 2036. So the Guardians are staying in Cleveland for the foreseeable future, no matter what any Dolan-despising person on social media will tell you.
With the vote in place, the team will begin the process of making $435 million worth of renovations to the stadium, paid in part by the team, the city of Cleveland, Cuyahoga County and the state of Ohio. If you're not a fan of corporate welfare, avert your eyes, and possibly look instead at the cool renderings of what an updated Progressive Field will look like in a few years to help make things better.
Under the agreement, the Guardians will pay $10.2 million over the length of the new lease on upgrades to the stadium. The city of Cleveland and Cuyahoga County will throw in $8 million a year while the state provides $2 million annually.
There are going to be plenty of detractors to this sort of arrangement, crying foul of a billionaire-owned team once again using the specter of financial distress and the cryptic "woe is us, we might have no choice someday but to take our team elsewhere" messaging to take money that could be better spent elsewhere. Like, you know, on the citizens of the city who actually need it.
Those people aren't wrong, but this is just the cost of having a professional team in your city these days. Ultimately, the costs to the city in this agreement pale in comparison to what would have happened had the Guardians simply wanted a brand-new stadium. And at least in this scenario, fans still get to enjoy one of the best (and quickly becoming one of the oldest?!) stadiums in Major League Baseball.