Cleveland Indians: Some love for Progressive Field as the best ballpark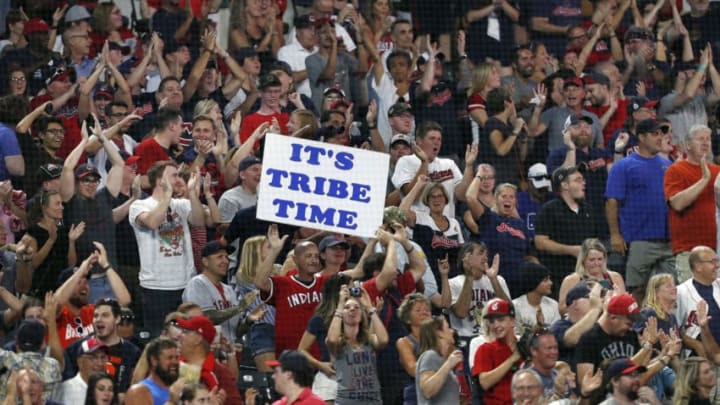 (Photo by David Maxwell/Getty Images) /
Progressive Field has changed several times over the years but remains a great home for the Cleveland Indians and fans of the team.
There are Cleveland Indians fans who still call it Jacobs Field.
Whatever you may call Progressive Field, the home of the Indians is a great place to take in a game.
This past week the team shared some news that Progressive Field was deemed the best ballpark in all of baseball by Stadium Journey.
From the article:
"Progressive Field was named the best ballpark in Major League Baseball in 2019 by Stadium Journey, an industry leader in stadium reviews for over 2,400 sport stadiums in 54 countries. According to the website, Stadium Journey rates venues based on exclusive FANFARE rating system, which takes into account many different aspects of the gameday experience. They rate a venue's food and beverage options, gameday atmosphere, neighborhood, fan support, access, return on investment, and a final catch-all extras category. All categories are scored on a 1–5 scale."
Progressive Field is the only home of the Indians I know. I'm sure those who attended games at Municipal Stadium have plenty of love for the ballpark.
The diehards attend games solely for the baseball. Though for any professional sports team there has to be plenty of attractions and options for those who want a full experience.
The Indians do a great job of that with unique food and drink options, places for kids to play, open concourses and more. The seats in front of the bullpen are also awesome.
I have been to games where the experience wasn't great due to the play on the field or the weather. But I have never had an issue with the facility itself. I do not speak for everyone but my guess is that most people have a good time when they go. As long as there aren't any fights breaking out in the stands.
I am curious to hear what other fans think of Progressive Field. Do you still call it Jacobs Field? Is it your favorite sports stadium of all?
Let us know in the comments below.