Cleveland Indians: Top 30 Prospects Countdown, 6-10
Cleveland Indians Top 30 Prospects Countdown, 6-10
We've reached the top 10 on the prospects list for the Cleveland Indians and while past lists have been hit or miss on everything from knowing their name to experience, these final 10 are rather well known and have stats to back them up. With these five we'll take a deep dive into the prospects that are in the 6-10 range and are all 21-years old or younger, meaning they are still probably a year or two away from cracking the big leagues.
Unlike our last group, being 11-15, we have a good start of information on all five of these players rather than a little bit here and there. However, like the 16-20 grouping, the positions aren't very versatile with this group consisting of two right-handed pitchers and three middle infielders. Also, given the ability of these five players, they could burst into the major leagues earlier than we might expect, depending on how quickly they progress.
Other prospect lists: 21-25, 26-30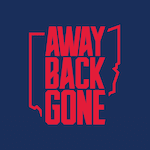 Want your voice heard? Join the Away Back Gone team!
Write for us!
Of the five players that are listed in Cleveland's 6-10 prospects, two of them received invites to Spring Training this season while another two were first round selections by the Tribe in the MLB Draft. As for the other three, two were acquired through signing as a free agent while the fifth, and highest ranked of the group, came to the Cleveland Indians via trade.
Regardless of how they arrived to the organization or if they've been spotted at Spring Training, these five players are expected to be core pieces of the future of the club. Whether that be contributing at Progressive Field or being part of a blockbuster trade, these names should be on the radar of every Tribe fan to see how they pan out and where they end up. Hopefully, it's in Cleveland, but either way they are sure to grab headlines somehow.