Cleveland Indians: Top 30 Prospects Countdown, 11-15
Cleveland Indians Prospects 11-15
We've reached the fourth part of six for counting down the Top 30 prospects for the Cleveland Indians, now at 11-15. While each group has been unique for one reason or another, this group's claim to fame is that they are all either 20-years old or younger. Of the five, three are currently 19 with the remaining two being 20.
Given that, this grouping is much more difficult to write about than the past groups. Most of them have little to no minor league experience or any experience beyond high school really. So while in the past we've focused on each individual player on mostly their own page, we can't do that as well here, so they all get clumped into one page.
If you've read any of the other prospects lists (16-20, 21-25 or 26-30) you might have noticed a trend of lots of infielders. Well, that continues here. Of the five players, the three 19-year olds are all infielders while the two 20-year olds are both right-handed pitchers.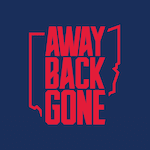 Want your voice heard? Join the Away Back Gone team!
Write for us!
No. 15 Gabriel Rodriguez
The first player on today's list is Gabriel Rodriguez, a 6-foot-2 shortstop and third basemen. Rodriguez actually has a bit of experience that we can talk about, having played during the 2019 season.
During that year, Rodriguez played in both the Dominican Summer League and the Arizona Rookie League with the Indians' organization. Combined, he played in 56 games while playing 15 at third and 35 at short. At the plate, he struggled to find consistency with a slash line of .231/.321/.361, but he was able to tally four triples and three home runs.
His glove is similar to his bat, being inconsistent, but he should have plenty of time to clean up his game. Luckily, there's a lot of potential there, which is why he is not only included on the list, but the starting point of the top half.
No. 14 Angel Martinez
When talking about players with not much on them yet, Angel Martinez is the perfect example. He only has 56 games under his belt and is the son of former-MLB catcher Sandy Martinez.
Those 56 games all came in the Dominican Summer League where Martinez slashed .306/.402/.428 with seven triples and 11 stolen bases. Being a switch-hitter with speed, Martinez is a name to watch. As he plays more we will get a better grasp for what he can do, but the early return is that he could move up the minors rapidly.
No. 13 Carson Tucker
The 23rd overall pick by the Cleveland Indians in the 2020 MLB Draft and brother of Pittsburgh Pirate Cole Tucker, Carson Tucker is the third consecutive infielder on this list for the Tribe. Being drafted this past summer out of high school, we really don't have a sample size to work off of for Tucker, but if he's anything like his brother he should be fun to watch climb the ranks of the minor leagues.
No. 12 Lenny Torres
Reaching our first pitcher and our first 20-year old on the list, we come to Lenny Torres, a first round selection by the Cleveland Indians during the 2018 draft. After being drafted, Torres got to work by pitching in six games for the Indians in the Arizona Rookie League, starting five of them. In those five appearances he gave up three earned runs over 15.1 innings while striking out 22, ending with a 2.35 ERA and 1.17 WHIP.
That was the last we saw of Torres after Tommy John kept him out of the 2019 season and then the 2020 season was canceled. It will be interesting to see what form he returns to having not pitched in over two years. The early return from him could be very telling of not only how long he will stay on this list, but if his projection to the majors has changed.
No. 11 Josh Wolf
After being a second round pick by the New York Mets during the 2019 MLB Draft, Josh Wolf came to Cleveland as part of the Francisco Lindor deal, being the highest ranked prospect on the Indians list from the trade.
In 2019, Wolf pitched in five games for the Mets, totaling eight innings and giving up three runs while striking out 12. The strikeouts are promising for sure and are due in part to his mid-to-high 90s fastball. At 6-foot-3, 170 he has a build similar to Triston McKenzie, but he's still being projected to be a mid-rotation starter down the road.