Cleveland Guardians News
Cleveland Indians: Previewing the World Series rematch against the Cubs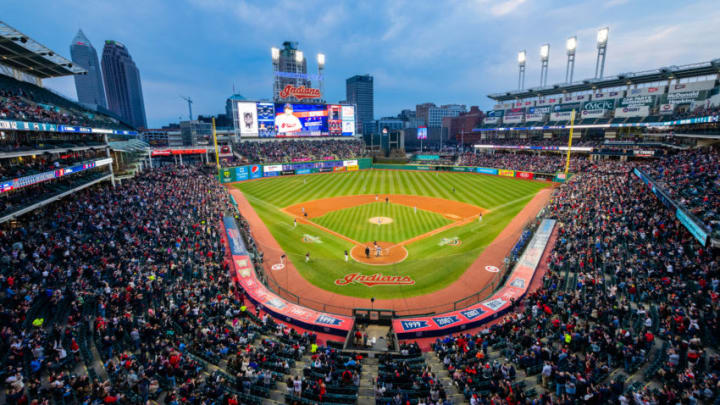 (Photo by Jason Miller/Getty Images) /
Pitching Matchups
It isn't as enticing as Game 7: Jon Lester vs Corey Kluber, but it is an interesting matchup between two pitchers who haven't been off to the best starts this season. Tyler Chatwood has lost all three of his starts in 2018. In his most recent start against the Cardinals he allowed seven walks. He also allowed six walks in his first start against the Reds. If he wants to contain the Indians lineup, he will have to cut down on the free passes.
This is Chatwood's first year on the Cubs. He did; however, earn a save against the Tribe as a member of the Rockies bullpen last year. As for Josh Tomlin, he has only made two starts this season. While he is normally fifth in the rotation, postponements and a whacky schedule have put him next in line.
More from Cleveland Guardians News
Tomlin made his last appearance in the bullpen during the 16 inning game against the Twins. He loaded the bases with no outs and allowed a single to end the seemingly everlasting game. Josh's second start was not nearly as atrocious as his first and he will look to build off that and avoid the bullpen. Tomlin was not as his best in the 2016 World Series against the Cubs as he had a 7.71 ERA and was 0-1 after two starts.
The Cubs will bring their ace to the mound on Wednesday. Lester has two wins in four starts with a 3.10 ERA to start the year. While he has not gone past six innings in a game this year, Lester hasn't allowed any runs in his two wins. His formula in those two wins has been to pitch six innings, allow one walk, and strike-out more than five batters. He will look or continue or at least build off of that formula.
Trevor Bauer will take the mound for the Tribe against a team that has his number. Aside from some meaningless, yet horrid spring training starts against the Cubs, Bauer was also 0-2 against the Cubs in the 2016 World Series. Fans may remember him for playing while he was bleeding profusely from his pinkie after an accident with his drone. Bauer has improved since that time.
He has added a new pitch to his arsenal and after last year's all-star break, he became one of the most versatile pitchers in the AL. Needless to say the outspoken pitcher would love nothing more than to beat the team that embarrassed him in the fall classic.