Cleveland Indians Fantasy GM: Reconstructing the possible 2021 roster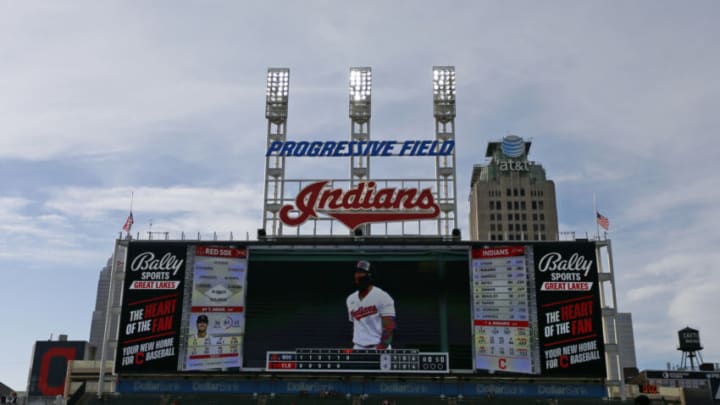 The Cleveland Indians scoreboard (Photo by Justin K. Aller/Getty Images) /
Shane Bieber #57 of the Cleveland Indians (Photo by Emilee Chinn/Getty Images) /
Starting Pitching
Starting pitching was among the hardest group in this window to pick, featuring a combined four Cy Young awards (Trevor Bauer was ruled out for this exercise due to legal reasons, but his Cy Young award stands) and a large chunk of the rotation that dragged Cleveland to the 2016 World Series. Sentimentality for Corey Kluber was probably the hardest to get over, but a one year $11M deal for a 35 year-old pitcher coming back from injury was too steep.
Cleveland, despite the injuries and the rough few months by The Replacements that actually happened in 2021, plus the benefit of hindsight, the rotation came together pretty much as it was constructed the final month or so of the season.
The oldest guy in the rotation was 26 on Opening Day? Combined the whole rotation only cost roughly $3M? These are things we knew about Cleveland's pitching. They're young, under team control for several more seasons and will only get better, further extending the playoff window as well as the team's chance to win when the offense goes cold.
However, did we know that Cal Quantrill would blossom into a true number two in the back half of the season? No, this is one of the benefits of hindsight for this piece, but it was obvious even in March that Quantrill should have had the fifth rotation spot over Logan Allen.
Zach Plesac and Triston McKenzie made the most starts for the Tribe in 2021, and Plesac arguably had a down year in just about every way, but despite that the rotation could be among the elite of the American League, capable of posting potentially five 10-game winners. Not only that, but all five guys excel in limiting free passes, and if healthy, could have two or three 200+ strikeout candidates. McKenzie and Plesac would need another season to get into full form, but with the entire rotation under team control through at least 2025, there'd be plenty of time.