Cleveland Guardians: How will Cleveland's bullpen pan out in 2022?
What will the Cleveland Guardians bullpen look like when the 2022 season opens up next March?
By their very nature, Major League bullpens tend to be fickle beasts. In most cases, consistency can be difficult to come by, and individual arms can rise and fall in effectiveness like the tides. Even in the course of a single season, a bullpen's effectiveness can gyrate between surefire late-game lockdowns and leaky faucets in a matter of days.
For the Cleveland Indians, the first half of the 2021 season was a narrative of clutch performances and slammed doors. The second half, however, has been a drastic about-face, leaving the team with some question marks as the season winds down. What will the 2022 iteration of the bullpen look like when the book opens on the Cleveland Guardians?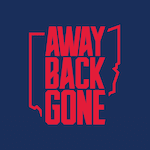 Want your voice heard? Join the Away Back Gone team!
Write for us!
Near-Guaranteed Locks for the Cleveland Guardians
The Cleveland Guardians should open 2022 with at least a few surefire arms in the bullpen. Emmanuel Clase, Trevor Stephan, and Nick Sandlin are all young, controllable, and talented, and have the best early claim to spots in the bullpen going into next season.
Emmanuel Clase has provided excellence in the closer's role this season to the tune of a 1.54 ERA, and 20 converted saves in 24 opportunities. Pencil him in as the closer of the future. Not much else needs to be said to make Clase's case.
Trevor Stephan has been an interesting case this season, as he was a Rule-5 pick from the New York Yankees organization. To keep him in Cleveland, he has to stay on the Tribe's active roster throughout the entirety of the 2021 season, lending itself to some inconsistencies in his game at the Major League level (he cannot be sent to Columbus without being exposed to the Yankees).
As the year has progressed and he has logged more Major League innings, Stephan has started to look more like a key cog of the future of the bullpen. Although still prone to rookie missteps on occasion, his raw stuff (high 90's fastball, solid slider, and developing split-change) indicates back-of-the-pen potential and good things to come in his future. More innings in 2021 will help Stephan to refine his mechanics and lock down his spot in 2022.
Nick Sandlin took the bullpen by storm upon being called up from Columbus this season. The sidewinder possesses a dynamic sinker-slider combo, leading to 48 strikeouts in 33.2 innings (or 12.83 per 9 innings). He also throws a serviceable four-seam fastball, which he can elevate or use to jam left-handed hitters. He has gained the trust of the ballclub in high leverage scenarios, and has a bright future in 2022 and beyond.