Cleveland Indians: 3 trade deadline deals when the Tribe sold but later won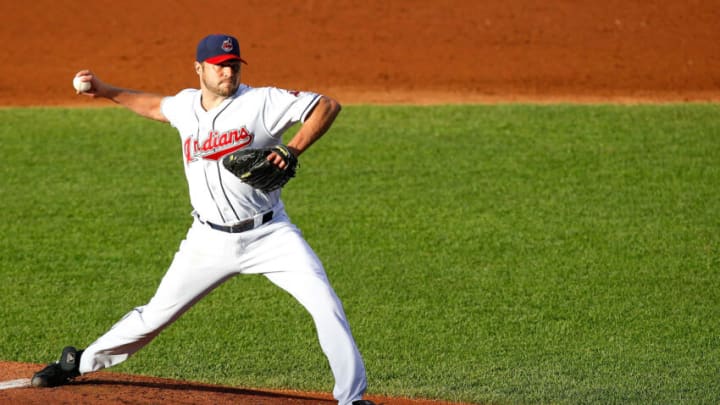 Jake Westbrook #37 of the Cleveland Indians (Photo by Jared Wickerham/Getty Images) /
Cleveland Indians pitcher Bartolo Colon (Photo by DAVID MAXWELL/AFP via Getty Images) /
Cleveland Indians move Bartolo Colon for one of the best returns ever
Note: The original trade was with the Montreal Expos, but only current teams were available to select for the trade
Trading away a 29-year old pitcher with a 2.55 ERA seems like a move familiar to the fans of the Cleveland Indians. It's almost like the team has done the same thing the past two seasons. However, the deal that sent away Bartolo Colon to the Montreal Expos might be on the best trade deadline deals in the history of the game. Luckily, it leans to the favor of the Cleveland Indians.
Colon pitched a total of 17 games for the Expos in the regular season and Tim Drew totaled 13 appearances for Montreal. That's it. As for Cleveland, they landed three players who went on to put together solid major league careers.
As for what came to Cleveland in the deal, Lee Stevens was the first contributor, playing 53 games that season for the Tribe that ended up being the final season of his career. The prospects, on the other hand, all landed well.
Cliff Lee had the most success of the trio, winning the Cy Young in 2008 when he led the majors in wins (22) and the American League in ERA with a mark of 2.54. That was by far the best season of his Cleveland career and the team later dealt him to Philadelphia, more on that later. In total, Lee had a really strong career, even if it wasn't all in Cleveland.
The next name listed on the trade is Brandon Phillips who, like Lee, had a strong career, just not in Cleveland. Phillips was never given a clear shot in Cleveland. He played 135 games with the Tribe, but 112 of those were in one season. The other 23 were spread out over three seasons. Once traded to the Reds, Phillips blossomed into one of the better second baseman in the league, being a three-time All-Star and a four-time Gold Glove winner.
The final piece of the deal was the player with the most initial upside, Grady Sizemore. While Sizemore managed to make three All-Star games, was a two-time Gold Glove winner and a Silver Slugger, his career was cut short, perhaps before his prime, due to injury. He played a total of eight seasons in Cleveland with the stretch from 2006-2008 putting him among some of the best outfielders in the game at the time.