Cleveland Indians: 3 trade deadline deals when the Tribe sold but later won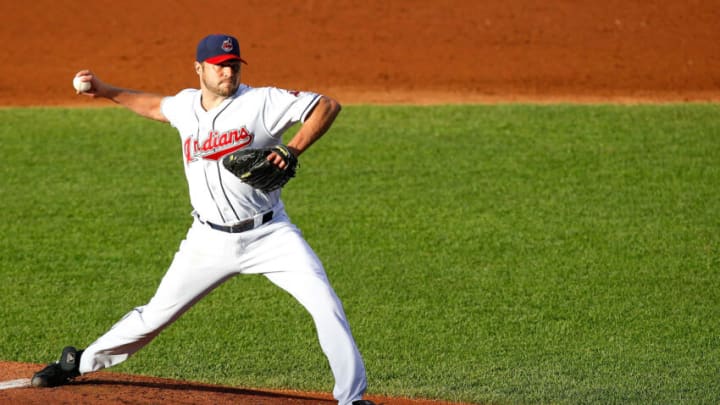 Jake Westbrook #37 of the Cleveland Indians (Photo by Jared Wickerham/Getty Images) /
Corey Kluber #28 of the Cleveland Indians (Photo by Jason Miller/Getty Images) /
Cleveland Indians deal Jake Westbrook to St. Louis, receive Corey Kluber
At the tail end of the trade deadline during the 2010 season, on July 31, the Cleveland Indians struck gold in a three-team deal. From the eyes of the Tribe, it was a one-for-one deal, moving current starting pitcher Jake Westbrook for a prospect named Corey Kluber. While Cleveland was the one true seller of the deal, they ended up being the biggest winners from the trade.
When the trade went down, Westbrook held an ERA of 4.65 with a strikeouts per nine of only 5.7. Nevertheless, the Cardinals were in need of a starting pitcher and were willing to deal one of their outfielders. Luckily, San Diego needed an outfielder and was willing to part with a prospect to get the deal done.
While Westbrook was a fan favorite during his tenure, he doesn't come close to matching the following that Kluber would go on to build. Two Cy Young Awards later and Kluber has gone down has one of the best pitchers in the history of the Cleveland Indians, all for the price of Jake Westbrook.
At the time of the trade it seemed like the Tribe was just trying to shed a contract. However, when it was all said and done they found one of the best players to ever take the bump for Cleveland. Even though they were sellers, they still ran away with the trade.