Indians: An awkward spring training finale in two months
The Cleveland Indians will have a final tune-up before the 2020 season in Houston in what could be a chippy spring training finale.
The Cleveland Indians will officially be done with spring training two months from today. The team finishes March 24 and has the season opener two days later at home against the Detroit Tigers.
The Indians will be flying back from Houston, where the spring training finale takes place. Things could get a bit awkward.
The spring slate usually ends in a major league stadium somewhere warm and the Indians will see the Astros for the first time in 2020 on March 23 and 24. Some regulars should be playing and there is a pretty good chance things get chippy.
Mike Clevinger spoke out against the Astros' cheating ways and was not shy about saying how disgusted he is with everyone involved.
The Astros have remained smug throughout it all and Clevinger certainly can't be alone among his teammates for feeling this way. It is just a good thing Trevor Bauer is no longer in town. He may have caused a huge scene.
The Indians and Astros don't meet up until the final two days of spring training so there will be about a month of baseball to see how other teams handle Houston. Fans may end up being the only ones who do much in the spring. The starters aren't always playing and plenty of guys are just trying to win a job.
But the spring finale in Houston will be the final tune-up before the regular season. The Houston crowd will likely be cheering on the Astros even louder than normal, for reasons I still don't understand, and the Indians may look to make a statement.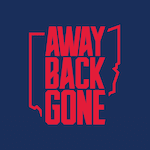 Want your voice heard? Join the Away Back Gone team!
Write for us!
A few comments directed at Astros players could start something that carries over into the regular season. Anyone in need of excitement after a quiet offseason will surely get it in this two-game spring finale.