Indians: An awesome off-the-field accomplishment in the organization
The Cleveland Indians graduated the organization's first high school class from its baseball academy in the Dominican Republic.
The Cleveland Indians join other MLB teams by having a baseball academy in the Dominican Republic.
This is not something often talked about and some fans may not even know it exists. But this academy can be life-changing for international players. That was the case recently when the academy graduated its first high school class of players in the organization.
The obvious focus of the academy is to develop players to hopefully one day contribute to the Indians. But the team decided to throw an educational aspect into the daily schedule and that is a great thing. It is a rare thing the Indians do in which there are no negative aspects for someone to pick out.
From the article:
Now, about two years later, a typical offseason day for a player at the Indians' Dominican Baseball Academy begins at 8:30 a.m. for breakfast before attending a players' meeting at 9:30 a.m. Then, they move to the agility field to stretch with the strength coaches, work out in the batting cages, go through their throwing programs and throw their bullpen sessions. Then, they hit the weight rooms and eat lunch. By then, it's around 1:30 p.m., and the players get a little time to relax before their four-hour education block begins at 3:30 p.m., and includes math, English and science classes.
The program started two years ago thanks to Anna Bolton, who many fans may recognize as the team interpreter who often gets doused with Gatorade if Jose Ramirez gets a walk-off hit.
This academic program is something rare in professional sports. There doesn't appear to be any hidden agendas or some catch that hurts the players. They are already in the academy and now get to earn a high school education. That sets them up much better than if baseball doesn't pan out and they are stuck without training in any other fields.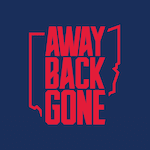 Want your voice heard? Join the Away Back Gone team!
Write for us!
I would recommend checking out the entire article if you want to read something positive during this bizarre time to be a baseball fan.