When the Indians and Astros meet up in 2020
Cleveland Indians fans will have two chances to see the team square off against the Houston Astros during the 2020 regular season.
There is a weird feeling surrounding Major League baseball this offseason with news of the Houston Astros, and Boston Red Sox, cheating scandal.
Current and former Cleveland Indians players have chimed in and there should be some heated meetings between the two teams in 2020.
So when do the Indians meet up with the Astros?
The first series comes in Cleveland so get your "cheater" signs ready now. The dates are June 29-July 2 as the schedule-makers decided to put this huge meeting in the middle of the week.
Though it is in the summer and a Monday night game on June 29 means it will be light out until late in the game. That sure sounds great right about now.
The second meeting comes in Houston for a weekend series lasting from July 24-26. Both teams will be deeper in the season at that point and the Indians could have made a monumental trade by then.
Hopefully that is the case and the Indians are fighting for a playoff spot. That would create a playoff-like atmosphere in Houston. Not that the players need any extra motivation after feeling cheated about the 2018 ALDS.
This whole scandal is not going to just blow over the way the league wants. This is going to last years and those on the Astros will have the stigma follow them throughout their careers. They are foolish now to think otherwise.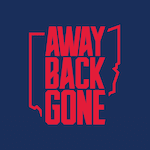 Want your voice heard? Join the Away Back Gone team!
Write for us!
Perhaps this all provides some extra motivation for the Indians in 2020. The last thing anyone outside of Houston wants is for the Astros to be dominant once again. The same goes for the Red Sox, though the Astros are far more unlikable. Just listen to their interviews.