Indians: Corey Kluber's permanently unfinished business in Cleveland
Corey Kluber wrote a heartfelt article about his time with the Cleveland Indians and mentioned the unfinished business from the 2016 season.
Cleveland Indians fans are already a bit stressed this offseason.
Corey Kluber decided to add some more emotions to the mix with his goodbye letter to the Indians organization.
I recommend reading the letter in its entirety if you have not done so already.
Kluber details how Cleveland has been his only MLB home, all the memories he has made, how the city will always hold a special place to him, and so on and so forth.
The ace also mentioned the 2016 season and his disappointment in not being able to win a World Series in Cleveland. That is what stood out to me the most.
Kluber was the ace of the staff for one of the best teams in franchise history. He was a main reason the team made it to the brink of winning it all in 2016 and heads to Texas with permanently unfinished business in Cleveland.
From his letter:
But, unfortunately, we didn't get it done. I never blame anyone or anything when things don't go as planned. Instead, I put my head down and I get back to work. And that's what we all did after that World Series: We dusted ourselves off, put our heads down and got back to work. That's what you do when you're from Cleveland.
Kluber is just one of many special players from that 2016 team who is now elsewhere, chasing a World Series for a new team and a new fanbase. His time in Cleveland was the opposite of a failure. But he will go down as yet another great Indians player who never won a title with the team.
All fans can do at this point is remember Kluber fondly. He gave it his all and did not leave on his own. He was traded in a rather abrupt fashion, as trades go, and never got a proper sendoff. He deserves a standing ovation and video tribute and much more when the Rangers come to town in 2020.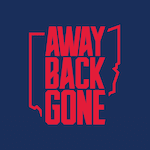 Want your voice heard? Join the Away Back Gone team!
Write for us!
It's just too bad he can't come home and show off his championship ring.