Indians: The Francisco Lindor trade rumors have apparently cooled down
What once seemed like an imminent move to trade Francisco Lindor has cooled off in the Indians rumor mill at the start of the new year.
2019 could have ended with the Indians trading Francisco Lindor and ruining the holiday season. That never happened as the hot stove appeared to cool down once the end of December arrived.
Now it appears, according to MLB Trade Rumors, that one Gavin Lux is the key piece holding up a deal that would send Lindor to the Los Angeles Dodgers.
Lux is a top prospect for the Dodgers and if there is a concern about signing Lindor long-term after a potential trade, it makes sense to hold onto a young star like Lux.
The Indians rarely get taken advantage of in any trade and are doing the right thing to make high demands if another team wants Lindor for a minimum of two years. Being held up with Lindor has started rumors about the Dodgers talking with the Boston Red Sox about a potential Mookie Betts deal.
At first it would appear that anyone fearing a Lindor trade can rest easy if the Dodgers are shifting focus to Betts. But is it ever that simple?
No, it is not. The Cincinnati Reds are another team linked to Lindor in the rumor mill.
My casual research on the topic makes it seem like such a deal is more speculative than bound to happen. A quick Twitter search for "Lindor Reds" shows plenty of Reds fans talking about such a trade, without much hard evidence supporting an imminent move.
Lindor rumors are going to stick around until either he signs a new deal in Cleveland or is indeed traded. They will never go away and for now, after a trade seemed to be coming at any second, the hard rumors have cooled down.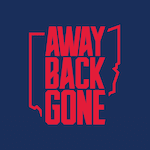 Want your voice heard? Join the Away Back Gone team!
Write for us!
I won't panic about the Reds rumors just yet.