Indians: Rising revenues and the topic of cutting payroll
Major League Baseball owners made a fortune in 2019. That calls into question the Cleveland Indians' plan of cutting payroll.
Join me for a quick chat on the argument against Cleveland Indians ownership cutting payroll. No need to dwell on the familiar topic too much, but some recent news is frustrating.
That has to do with the record revenues seen by Major League Baseball this year.
Obviously, league revenue can be more complex than just dividing the figure up per team and demanding all that money be spent on payroll.
But come on, Dolans. Yes, the payroll has consistently gone up the past decade. Yet so has the value of the franchise along with the money being brought in by the league.
This brings up the fair point of how the Indians could afford to give Francisco Lindor a mega-deal. It would just mean less money in the pockets of the owners. Since they don't have enough already.
The revenue figure also shuts down the argument of attendance being a major factor when it comes to the payroll. Better ticket sales helps, sure, but tickets aren't bringing in billions of dollars for the league. That comes in television deals, the new Nike deal, and other revenue generated by the league as an entity.
To be fair to the Dolans, other teams in bigger markets do have much better television deals than the one in Cleveland. Yet once again, the franchise is worth over one billion dollars. The Dolans don't own a failing business.
Revenues don't equal exact profits. That is the argument ownership will give. That will continue to fall on deaf ears when the message is coming from those with enough money to do whatever they want whenever they want for eternity.
Indians fans still love the team so we will all continue to support the team and buy the hats and the jerseys and tune in for every game. All these same frustrations will continue to be an annual topic until the team is sold.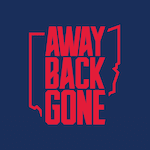 Want your voice heard? Join the Away Back Gone team!
Write for us!
Unless the Dolans shock the world and keep Lindor in town! That would be a true Christmas miracle.