Cleveland Indians: The countdown to the 2020 season is on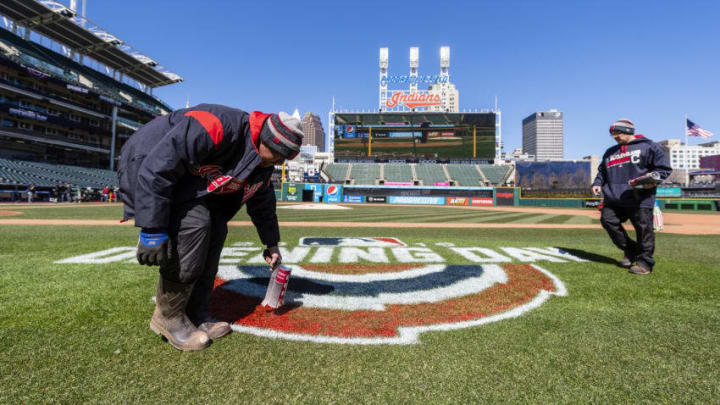 (Photo by Jason Miller/Getty Images) /
The Cleveland Indians have a shorter offseason than usual thanks to a 2020 regular season that begins when snow may still be on the ground.
The Cleveland Indians are done playing a bit earlier than what fans have been used to the past few years.
That means it is time to look ahead toward when the 2020 season begins.
Next year's schedule came out a few months back but some fans may have forgotten when the games actually begin.
Spring Training gets underway on February 22 when the Indians open up against the Cincinnati Reds. That is the normal time to get games started in Arizona.
The home opener is the weird one as the Indians will be at home on, let me check here, March 26! In case you forget or didn't see the news the first time around, the Indians play the Detroit Tigers at a time usually reserved for college basketball madness.
The Indians have three against the Tigers, which should be three easy wins, followed by three against the Chicago White Sox. That is then followed by four more against the Tigers in Detroit. The Indians could get off to a hot start. That is, if the games are all actually played.
It is easy to grumble about the schedule but there is no way to change what has already been done. The Indians will have to play in what could be some brutal weather and that doesn't make the games less important. As we saw this year, every single game counts toward a postseason berth.
The countdown is officially on. I'm curious to know if anyone reading this plans to head downtown on Opening Day. There are the diehards who will go no matter what. Yet I want to know if the early start will deter anyone. Probably not, but let me know in the comments below.