Cleveland Indians: A quick take on the 2020 schedule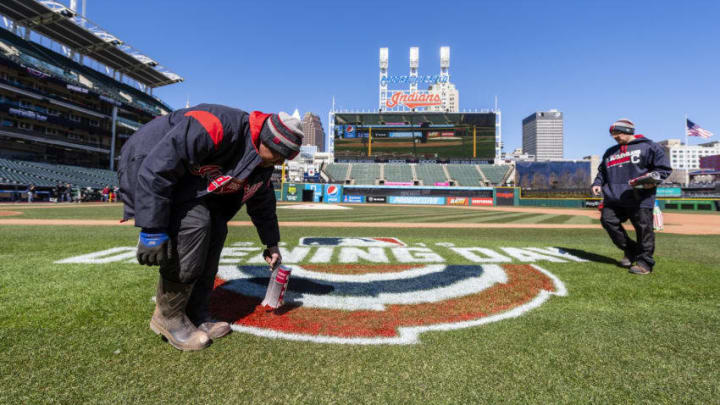 (Photo by Jason Miller/Getty Images) /
The Cleveland Indians climbed to the top of the division on the same day the 2020 MLB schedule was released with some interesting results.
The Cleveland Indians open the 2020 season at home. In March. On March 26.
Huh?
Opening Day is always a tricky day in general for Indians fans. The weather is hit or miss. It could be 70 and glorious or it could be a total blizzard where hands are freezing to beer cans.
March 26 is absurdly early and any hope of decent weather is unlikely. But it gets better. The team has five more games at home followed by a trip to both Detroit and Minnesota. Onward north! Perhaps the people who made the schedule didn't do well in geography class.
This is ridiculous as usual, but oh well. Nothing we can do about it now. Major League Baseball continues to baffle me with new bad ideas all in the name of making the league better. Having the Indians play home games in March is one of those bad ideas.
The only way it will be passable, good weather aside, is if the team is fresh off a World Series victory and fans get to see a ring ceremony. Or they can watch it at a bar while enjoying some college basketball.
The schedule release had its usual Twitter life cycle. There was shock and outrage for a few hours then everyone moved on after all the jokes were made and the 2019 season continued with an exciting win.
So it goes.
We can worry about this again in 2020 after the Indians are World Series champions when we all show up in our "2019 champs" parkas. Or maybe it will be warm and all of this worry won't matter.