Cleveland Indians: Tribe continue to sit while other teams sign
Not like this is anything new, but it's certainly aggravating to see the Cleveland Indians continue to stay contempt with a roster with a lot of flaws on it.
That itch you're feeling for baseball season to arrive? It's real. But when you watch the Cleveland Indians this offseason and how… boring they've been, I understand how it can be hard to be excited about this season.
Just in the last few days, we've seen other contenders make moves to brace themselves for the upcoming season. AJ Pollack signed with the Dodgers, Nick Markakis resigned with the Braves, and Brad Branch went to the *vomits* Cubs.
Some of these guys are expensive, I get it. But you're telling me the Indians couldn't even bother to content with the $9 million for a year that Atlanta gave Markakis? A lefty outfielder? A direct need for the Tribe? Come on, guys.
So the free agency field continues to narrow. In previous articles, we've mentioned the free agents the Indians could go after to fix their bullpen, but the outfield still has needs to be filled. Tyler Naquin, Greg Allen, Leonys Martin, and Jordan Luplow are the big headliners of the Indians outfield. That's not exactly a murderers row, and the Indians haven't gotten better as they've said they need to.
Curtis Granderson, Marwin Gonzalez, and Adam Jones are just a few outfielders the Indians could target. They have to go after at least one. The outfield they have now isn't enough to win it all.
Or maybe it is, honestly who knows? The Indians front office has shown they can maintain a competitive lineup for years now. But it's straight up discouraging to see the front office sitting on their hands.
It could be they aren't willing to spend the money and they're saving it to keep fan favourites around. Maybe they're not interested in any of the offers they've been given for Corey Kluber. I don't really know guys, I'm grasping at straws. The Indians still have two of the best infielders in baseball. The steamer has both Jose Ramirez and Francisco Lindor finishing top five in WAR.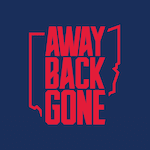 Want your voice heard? Join the Away Back Gone team!
Write for us!
But we saw last year that Ramirez and Lindor can't carry this team to a World Series. Hell, they couldn't even win a game in the postseason. Now those postseason dreams are starting to feel like a distant memory.