Cleveland Indians: free agent relievers to target
The 2018 Cleveland Indians bullpen was among the worst in baseball. After having a run of being one of the best units in the majors, their run abruptly pulled a 180-degree turn to the bottom of the list.
The Cleveland Indians have been blessed the last few seasons now with superb starting pitching. They were able to couple that with a great bullpen in 2016 and 2017 due in large part to Cody Allen and Andrew Miller.
However, those two had a sudden turn in their performance as both struggled all season with command and efficiency. The struggle leaked into the entire bullpen and turned them into a chicken coop.
The Indians have freed up some space this offseason to address team needs in the outfield and bullpen. The market is somewhat slow although it has picked up some in recent days with the White Sox signing Kelvin Herrera.
Cleveland should be targeting at least one impact arm to help revive a bullpen that was among the worst in all of baseball in 2018. There are a few guys I would like to see them target to help that become a reality.
Cody Allen
You read that right, that Cody Allen. I know this target may make me the target of Indians fans ire but hear me out before lighting the torches and grabbing the pitchforks.
Cody Allen has been a consistent and reliable arm in Cleveland since 2013 when he really took his game to the next level. His closing ability was something most fans took for granted until it was no longer there for 2018.
With 2018 in the rear-view, 2019 can be a bounce-back year. Allen's market value likely took a big hit with his poor showing in 2018 so he will likely be more affordable for the Indians than previously expected.
Allen's career should overshadow his bad 2018 because he had five great years for the one bad. From 2013-2017 Allen had a 2.59 ERA, 122/139 saves, 11.93 K/9, 3.26 BB/9, 0.86 HR/9, 2.86 FIP and 3.13 xFIP which are great numbers aside from a bit of a high walk rate.
His 2018 was bad, I know it as much as everyone else knows it. However, the Indians know what Allen is capable of and with a full offseason to try to work and fix it, they should absolutely bring him back if his market is low, which it should be considering Andrew Miller got just a two-year, $25M deal in St. Louis.
Adam Ottavino
This one might be a little too rich for Cleveland's blood but what the heck, why not? Adam Ottavino played for Colorado last season and, if you haven't heard, their park is super-hitter friendly.
The numbers he put up last season while in that park were very impressive and it will likely increase his market even further than the numbers themselves. His 2.43 ERA, 2.74 FIP, 0.99 WHIP, 13.0 K/9, and low home run rate were all great.
He is 33 years old as of November so he is no spring chicken. The Indians would also have to bank on 2018 not being just a career year and him going back to his average self. While that wouldn't be a terrible thing for him in Cleveland, it could mean he is overpaid if they pay him solely based on 2018.
Brad Brach
Brad Brach is another guy who enjoyed a string of years where he was very successful only to struggle in 2018. He wasn't awful but he was not the same as he had been over the course of his career.
During his time in Baltimore from 2014 to 2017, he had logged 228.2 innings and had a 26-13 record. His 2.74 ERA, 3.44 FIP, and 3.74 xFIP were all very good and consistent.
Brach's low home run rate and high ground ball rate kept him effective over that four-year span in which he had an all-star nod in 2016, which was his best season to date in his career.
In 2018, Brach fell off a bit from his effectiveness. His FIP and ERA were up a lot from 2017 and his WAR dropped 0.4 points.
This could either be linked to regression and falling off, or he just had a bad year. The Indians should bank on a rebound in 2019.
His market is likely low due to the off-year and Cleveland could use him, especially if Cody Allen is let to walk. Cleveland has money to play with and they definitely need to improve the bullpen for next season.
And to close, what would a Cleveland Indians bullpen article be without mentioning 2018's bright spot, Oliver Perez? He is a free agent and gets the honorable mention here.
His numbers were out of this world and his left specialist ability was phenomenal. The only issue with re-signing him is he is 37 years old and will turn 38 in mid-2019.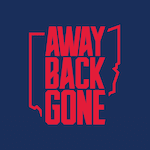 Want your voice heard? Join the Away Back Gone team!
Write for us!
It is hard to see him duplicating his 2018 success moving forward but they can at least give him a shot to show he can. His contract would be very inexpensive and would be a very low risk-high reward.