Cleveland Indians: Daily Rundown – January 9th, 2019
It was another slow news day for the Cleveland Indians and the rest of the MLB. But that doesn't mean you won't have anything to read on your hump day!
In the midst of basketball and hockey season along with the NFL playoffs, MLB news can get lost in the commotion. But on a day like Tuesday, really nothing happened. Seriously. The Cleveland Indians signed Hector Hernandez to a minor league deal. That's about it.
But hey that doesn't mean your day has to be boring. When the Indians and the rest of the MLB fail to give us any news, Cleveland Indians writers will find other things to talk about. We did; however, get one thing out of today. Vegas released their 2019 win totals for all 30 MLB teams. Interestingly enough, they have the Indians set for 91.5 wins, with the average coming out to fifth-best in the MLB. They've made some surprising picks including giving the Astros the most wins in the MLB and no teams with over 100.
2019 MLB Season win totals for all 30 teams: Astros Top list at 97.5 / Mark Gallant, The Action Network
We also posted a piece of our own on the state of the Corey Kluber and Trevor Bauer trade rumors. It gives a different perspective to the rumors after Terry Pluto released his details on the Indians moves this winter. That was an article we linked to yesterday, but you may be interested in hearing this take on the rumor.
Cleveland Indians: The likelihood and outcomes of trading an ace / Carson Ferrell, Believeland Ball
Lastly, the guys at Let's Go Tribe ran a piece on the top Indians prospect. Triston McKenzie is the clear favorite, but they give some numbers on who should be the number two prospect. It's a good read especially if you're interested in the state of the Indians farm system.
Triston McKenzie is our No. 1 Cleveland Indians prospect. Who should be No. 2? / Brian Hemminger, Let's Go Tribe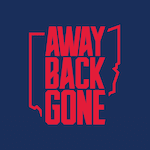 Want your voice heard? Join the Away Back Gone team!
Write for us!
So yeah, it's speculation season. It's talk about the state of the team season. I know as well as anyone that this time of the year is hard to go through. But we can get through the winter. Go, Tribe.