Cleveland Indians Rumors: More interest surfaces for Yan Gomes
The Cleveland Indians may be looking to move Yan Gomes this offseason, and another team has been connected to the catcher in offseason rumors.
The Cleveland Indians traded away Francisco Mejia during the 2018 season, but that doesn't mean the team won't make more moves at the position this offseason.
Yan Gomes' name has come up in some trade rumors so far, first drawing interest from the Los Angeles Dodgers.
His name has now been connected to the New York Mets, as explained in a MLB Trade Rumors article. The initial report came from Andy Martino of SNY.tv.
Mickey Callaway has history with Gomes and may love the idea of bringing him to New York to work with the Mets pitching staff. At the same time, the Indians could save some money by moving Gomes if they feel Eric Haase is ready for the big leagues. I don't believe they would move Gomes and have Roberto Perez be the full-time starter. His offense just isn't there.
Martino mentions in his article that the Mets could also consider seeking an Indians pitcher in a trade as well. That once again makes sense with Callaway as the manager.
We are still in the early stages of the process, but it is clear that Gomes is drawing interest around the league.
While Perez and Haase are on the roster, the team could also look to sign a veteran for cheap, even if only to start the season. The Indians have used this strategy at other positions in the past, and it never hurts to bring in some outside help as a low-cost move.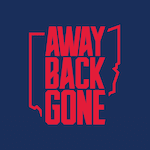 Want your voice heard? Join the Away Back Gone team!
Write for us!
Gomes has been with the Indians since 2013 and made his first All-Star Game in 2018. But if the Indians want to cut payroll and potentially snag an outfielder from another team, the reliable catcher could be one of the first options to be moved.