Cleveland Indians remain the most stable franchise in town
The Cleveland Indians are still in search of a World Series title but remain the most stable professional sports organization in Cleveland.
It is a weird time to be a Cleveland sports fans.
But it remains clear that the Cleveland Indians possess the most stability of any team in town.
The Cavaliers began the day by firing Ty Lue after an 0-6 start to the season. The same Lue who led his team to the city's first championship since 1964.
The Browns are in danger of facing yet another coaching change as Hue Jackson is seemingly allergic to actually winning football games.
Then there is the Indians. Terry Francona came to town in 2013 after an incredibly boring and frustrating period of baseball with Manny Acta at the helm. He has taken the Indians to the postseason four times in that span, winning two American League Manager of the Year Awards in the process.
Obviously, this has not resulted in a World Series title. But what Francona has done is make this team a consistent contender after a decade-plus of mediocre play. Minus the 2007 season.
Francona has made questionable decisions at times, but he has not done anything that has made the front office question if he is the right man for the job. Fans have called for his job at times, but you can't please everyone.
There will come a point in time when the lack of a championship could lead to the team moving on from Francona. But that would only be soon if he made uncharacteristic decisions and personally hurt the team's chances of success.
The organization has Francona in place as the leader and build from there. Meanwhile, the other two teams in town are seeking to replicate that model. So far, they are nowhere close.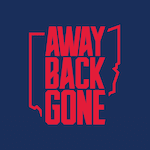 Want your voice heard? Join the Away Back Gone team!
Write for us!
So while the season didn't end the way fans wanted it to, it is nice to be able to enter the 2019 season with clear leadership in place.