Cleveland Guardians News
Cleveland Indians: A chat on the Takes By The Lake podcast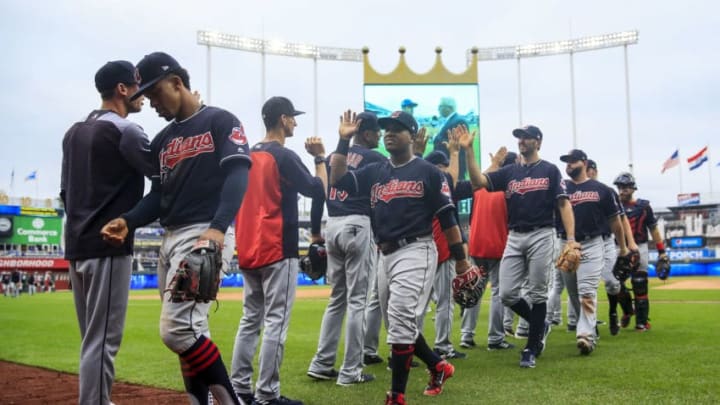 (Photo by Brian Davidson/Getty Images) /
The Cleveland Indians season left fans with a lot of questions. Some of those were addressed on the recent Takes By The Lake podcast.
The Cleveland Indians season may be over but there are plenty of storylines still to talk about. Unfortunately, none are particularly uplifting.
I was fortunate enough to appear on the latest episode of Takes By The Lake, a podcast hosted by Doug Lesmerises of cleveland.com. Tell your friends!
Doug and I talked about how positive fans should be heading into 2019, along with several other topics. Be sure to click on the link to listen to the show or check it out on iTunes. The episode also featured Believeland Ball alum Jake Burns, although he was talking Browns.
The idea of a contention window came up in this conversation, and I see that window remaining wide open for several more years. Maybe I am just naive, but seeing the team reach the 2016 World Series with a banged up bunch has me optimistic that this sweep against the Astros was just one bad series and not a sign of doom.
The Indians have a lot of decisions to make this offseason. The idea of bringing in outside help must be put on hold until the front office decides what to do with the impending free agents and those who must be tendered contracts.
However, I see no reason to head into the offseason feeling too down. Personally, I will be more into the 2019 regular season after I saw myself wait all 2018 for the postseason to begin. That meant my whole year came down to three painful losses.
Hear more of my takes, by the lake, on this podcast.