Cleveland Indians: ALDS Game 3 lineup and game thread
The Cleveland Indians are looking to keep the season alive this afternoon by picking up a victory over the Houston Astros.
Mondays are already stressful enough. Add in a Cleveland Indians elimination game in the afternoon and this is a whole new level of Monday.
The Indians are playing in what will hopefully be the first of three elimination games in the ALDS. But before we can even begin thinking about a Game 4, or even a Game 5, the Indians need to take care of business at home today.
Here is the lineup, with a few changes from the previous two games:
Brandon Guyer and Yandy Diaz are both in while Yonder Alonso and Melky Cabrera are out. This change is due to facing a left-handed pitcher in Dallas Keuchel, but hopefully the two replacements provide some sort of spark.
The focus will once again be on the offense in this one. It is fair to note that the team has gone up against elite pitching in the first two games. At the same time, these are professional hitters and no one should just happily accept two straight three-hit performances.
This may be the final game of the season so fans will be tuned in with plenty of hot takes and opinions to share. We want readers to have a place to chat about the game so be sure to use the comments section of this post to do just that.
Just scroll down to the comments and begin posting. Perhaps you will meet a new friend in the thread. Or perhaps an enemy. Either way, give it a try and maybe you'll learn something new.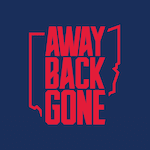 Want your voice heard? Join the Away Back Gone team!
Write for us!
I am once again going to predict an Indians win in this one to stay sane. What is your prediction for the game?