Cleveland Indians: Some lineup changes coming in Game 3
The Cleveland Indians need any sort of spark on offense in Game 3. Terry Francona has announced a few changes that will take place.
It has been painful to watch the Cleveland Indians on offense so far in the ALDS.
The team has managed a total of six hits in two games and strikeouts are the norm for every single batter.
A spark is needed and Terry Francona has decided to make some changes for Monday's Game 3.
These moves come as left-handed pitcher Dallas Keuchel gets the start for Houston. However, it is not like Melky Cabrera and Yonder Alonso will be missed.
The entire offense has been brutal, but Alonso has certainly not lived up to the role he was brought here to provide. As for Cabrera, his lack of speed in the outfield has already had an impact on the series through the first two games.
Getting Yandy Diaz in the game is a smart move. Why have him on the roster just to ride the bench while someone like Alonso continues to be ineffective?
If the Indians are going to keep the series alive, it will take a drastic improvement from the entire starting lineup. Making these few changes may only patch a small hole in a sinking ship if players like Jose Ramirez, Josh Donaldson, Edwin Encarnacion, Jason Kipnis (I could go on) continue to struggle.
Our only hope now is that the offense feeds off what will be a nervous home crowd to jump on Keuchel early. The team can't afford to score only one or two runs and put all the pressure on the pitching staff to be perfect once again.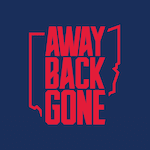 Want your voice heard? Join the Away Back Gone team!
Write for us!
Here's to hoping Yandy Diaz hits a grand slam and leads the charge toward getting this series back to Houston.