Cleveland Guardians News
Cleveland Indians: Shane Bieber to be called up for start on Thursday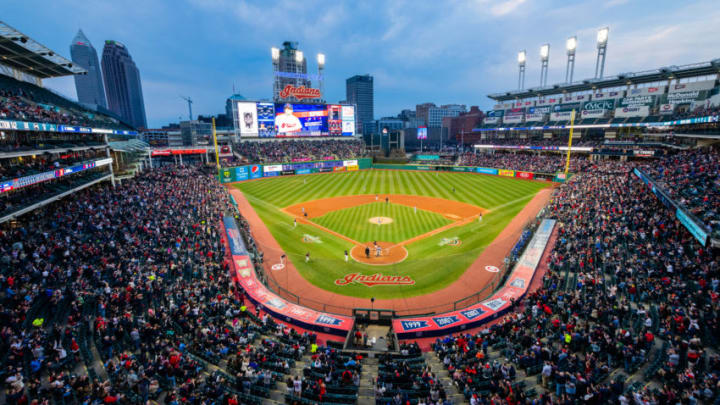 (Photo by Jason Miller/Getty Images) /
A top Cleveland Indians prospect will likely make his first career MLB start on Thursday against the Minnesota Twins.
If you were too busy watching the Indians rally to come back against the White Sox you might have missed some pretty important news from the team.
This is obviously huge news as the Indians number three prospect was just called up to Triple-A this year. He was just called up to Double-A last year. Shane Bieber has improved as he's moved up through each level of play in his career.  Most recently, Bieber pitched a no-hitter over seven innings in Triple-A.
Bieber started off this year working three games before allowing an earned run in Double-A Akron. He made his first start for Triple-A Columbus on May 3rd and went six innings with one run and 5 K's. He only got better as he hasn't allowed an earned run in his last two outings for Columbus. In total; Bieber had an ERA of 1.16 in Double-A and 1.05 in Triple-A.
Related Story: Shane Bieber a future ace for the Tribe
What does this move mean?
Obviously, Bieber was bound to make it to the MLB sooner rather than later, but why so soon? For starters, this is supposedly to give Bauer an extra day of rest. It makes sense considering Adam Plutko hasn't been too bad as the fifth starter, although he struggled today. However, it raises the question of how long he will be used. if he is in the bigs for more than 20 days, it will burn one of his minor league options.
The Indians need to keep those options as available as possible as three of their starters are eligible for free agency come 2021. It makes sense to give the starters some extra rest with how much they have been worked recently. It would also mean the Indians will have to make another roster move. They already have 4 outfielders on the DL, and they will start to come back soon.
Will Melky Cabrera return to the minors? Does it mean one of the outfielders on rehab assignments be held back? There are a lot of interesting moves to be made, but a lot of it could depend on how Bieber performs in his first start. Regardless; it will exciting to see the young stud make his first career start.
Next: 3 LHPs to know for the 2018 MLB Draft
There is an open 40 man roster spot after Oliver Drake was designated for assignment by the Cleveland Indians last week.