Cleveland Guardians News
Cleveland Indians: Previewing the series against the Houston Astros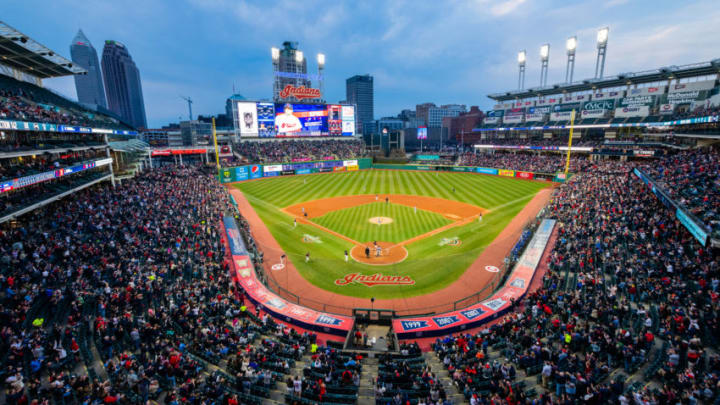 (Photo by Jason Miller/Getty Images) /
(Photo by Jason Miller/Getty Images) /
Storylines
This could be a really fun series I hope the bullpen doesn't ruin it.
On paper, these teams match up perfectly. They both have lineups that can score 10 plus on the opposition. They have incredible pitching rotations. They also- oh no… what's that? AHHHH
I would be okay if the Indians pitching staff was never mentioned with those teams ever again. The Tribe have had some of the worst bullpen problems imaginable. It feels like Andrew Miller was rushed back before getting to settle in with some playing time in Triple-A Columbus. Cody Allen came in and pitched nicely on Wednesday against the Tigers but otherwise things have been a complete trash heap.
Our website has basically roasted every relief pitcher we have into oblivion. The point is that this is set up to be a fantastic series, but the bullpen almost makes winning the series seem unfathomable for the Indians.
Worst/Best case scenario
Worst case 0-3 series loss:
It could be a loooooong weekend in Houston for the Indians. Yes, the rotation has been great for the Tribe. But they have had their moments of faltering against good teams. There is little to no room for error against the Houston Astros. It goes without saying that this lineup can and will make you pay for any mistake.
Best case 2-1 series win:
This is a long shot by all means. I know the Indians are bringing three great pitchers to the mound, but asking for either three complete games or three games where the bullpen stays competent is a long-shot. That being said; the Cleveland Indians are hitting pretty well, and they can make the Astros starters pay for any mistakes they make.
Next: 3 shortstops to know for the MLB Draft
The series kicks off tonight at 8:10 EST and runs through to ESPN Sunday Night Baseball. I'm sure that the ESPN crew will not bring up the World Series, the ALDS or anything related to those horrible memories that we have all blocked out.