Cleveland Indians: Previewing the two-game series in Puerto Rico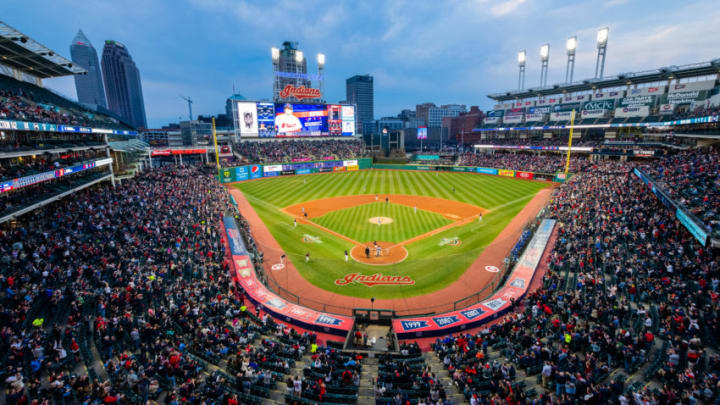 (Photo by Jason Miller/Getty Images) /
(Photo by Jason Miller/Getty Images) /
After what feels like an eternity since the last time the Cleveland Indians played a game, the Tribe will finally take the field again in Puerto Rico against the rival Minnesota Twins.
Baseball is back Tribe fans! The Indians had two games postponed this weekend and had an off day on Monday giving them a nice break from the cold of the midwest. Now they'll head way south to take on the Twins in Puerto Rico.
This will be the first major sporting event to be held in Puerto Rico since Hurricanes Irma and Maria ravaged the island seven months ago. While the island has recovered, it still has a long way to go before life can return to normal. Many MLB personalities see this series as a chance to raise awareness.
With that said, there are games to be played. The Indians and the Twins gave each other headaches for much of last season. The Indians won the season series last year 12 games to seven. But the two split sweeps in each other's stadium, as well as split multiple series's. This series in particular is only two games, but whoever wins it will take hold the lead in the AL Central.
Let's take a look at the starting lineups for these rivals.
Projected Lineups
Cleveland Indians (8-6) vs Minnesota Twins (7-4)
Cleveland Indians: SS Francisco Lindor, 2B Jason Kipnis, 3B Jose Ramirez, 1B Yonder Alonso, DH Edwin Encarnacion, LF Michael Brantley, C Yan Gomes, RF Brandon Guyer, Bradley Zimmer
Minnesota Twins:  2B Brian Dozier, 1B Joe Mauer, 3B Miguel Sano, LF Eddie Rosario, DH Logan Morrison, SS Eduardo Escobar, RF Max Kepler, CF Byron Buxton, C Jason Castro
Lindor and catcher Roberto Perez are among the players returning to their home country to play in this series. They'll be joined by pitcher Jose Berrios and Eddie Rosario from the Twins. The stadium will likely get a bit loud when they step up to the plate.
The Twins haven't moved their lineup around much recently. You can expect to see the names above starting both games. As for the Tribe, they'll likely continue to work their outfield rotation.