Cleveland Guardians News
Today in Cleveland Indians History: Colavito traded to Detroit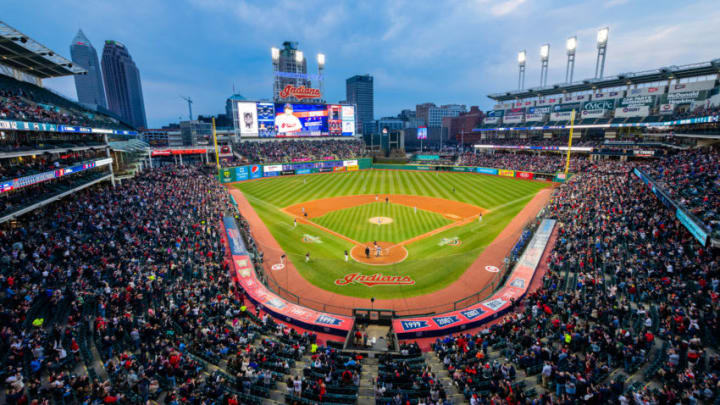 (Photo by Jason Miller/Getty Images) /
The crack of his bat echoes in the minds of many. His magic smile is still remembered like it was yesterday. His batting stance was mimicked by young boys all over northeast Ohio. For years, Rocky Colavito was the face of the Cleveland Indians.
He was the first Indian to have multiple 40-HR seasons and was a perennial MVP contender in the era of Mays, Mantle, and Killebrew.
Colavito was also handsome, outgoing, and made sure everyone who waited went home with an autograph. Following the immense success of Indians baseball in the late '40's and early '50's, Rocky was just the guy to bring a championship back to the shores of Erie.
In 1959, the Tribe finished only five games behind the pennant-winning White Sox. They were hungry, and ready. Then, on April 17, 1960, General Manager Frank Lane did the unthinkable. He traded Rocky Colavito.
A Young Star
Rocco "Rocky" Colavito, Jr. was born on August 10, 1933 in The Bronx, New York. He grew up an avid fan of Joe DiMaggio and the New York Yankees. Rocky was an exceptional ballplayer as an adolescent and started catching the eye of scouts at the age of 16.
After garnering interest from a few teams, he signed with the Cleveland Indians in 1951. The Indians offered him a $3,000 signing bonus and a $1,500 salary. In his first season at Daytona Beach, he clubbed 23 home runs and 111 RBI as an 18-year-old.
Colavito flourished in the minors, advancing to Triple-A by 1954, where he hit 38 homers and drove in 116. His sophomore season with Cleveland's top affiliate was equally as impressive, slugging 30 long balls with 104 RBI. His minor league career saw him average 30 home runs and 110 RBI per season. Rocky was certainly ready for the big stage.
Face of the Franchise
Colavito spent most of 1955 with Triple-A San Diego but still appeared in five games for the Indians that year. His big break would come in 1956, when Manager Al Lopez inserted him as the starting right fielder. The young Italian made the most of the opportunity, posting a .276/21/65 line in 101 games. Cleveland finished with an 88-66 record, second only to the Yankees.
In 1957 his average dipped to .252, but he still smashed 25 homers and 84 RBI. Rocky's coming out party came in 1958. At age 24, he hit 41 homers and drove in 113 to go along with a .303 average. His .620 slugging percentage that season would stand as a club record until Albert Belle surpassed it in 1994. In 1959, his fourth season in the bigs, Rocky cemented his standing as a major league star. In June, he hit four home runs in one game, and was elected to his first All-Star Game the following month.
After putting the finishing touches on a .257/42/111 season, fans knew that Rocky was the "Chief" Indian. They loved him, and he loved them back. Cleveland finished 89-65, good for second place, and fully expected to contend in 1960.
Frank "The Trader" Lane
In 1957 the Cleveland Indians hired a man by the name of Frank Lane to be the general manager. Following several stops with teams in the majors, Lane was dubbed by many as "The Trader", due to his reputation of loving to make trades. In seven years with the White Sox, he made 241 trades. As the GM of the Cardinals, he tried to trade superstar Stan Musial, much to the dismay of team owners.
His time in Cleveland was no different. With Lane at the helm, the Indians essentially gave away future stars Hoyt Wilhelm, Norm Cash, and (gulp) Roger Maris. But his most infamous deal came on April 17, 1960. On that day, he traded Rocky Colavito to the Tigers for Harvey Kuenn.
Kuenn, the 1959 AL batting champion, was decent. But he was no Rocky Colavito. Rocky was devastated, and so were the Cleveland faithful. The deal was a head-scratcher and clearly favored the Tigers. In fact, the headline for the Detroit Free Press read: 42 Home Runs for 135 Singles. Adding salt to the wound was the fact that Detroit would be opening the season in Cleveland, where fans could come out to see Rocky, in a Tigers uniform.
The Curse of Rocky Colavito
Naturally, the trade backfired and kicked off a period of baseball that saw the Indians finish higher than fourth place only once from 1960 to 1993. The franchise also suffered from bad luck and very unfortunate circumstances during this time. It became known as "The Curse of Rocky Colavito."
Despite the trade, Rocky kept on slugging. He hit 139 home runs in four years with Detroit and was again named an All-Star in 1961 and 1962. He was sent to Kansas City in 1964 and after a single season with the A's, the Indians brought him back via trade. Rocky was productive in his second stint with Cleveland. An All-Star in 1965, he hit .272 with 26 homers and 108 RBI. He was an All-Star again in 1966, hitting 30 round trippers and 72 RBI, but his average plummeted to .238.
Lack of playing time in 1967 lead the Indians to trade him again, to the White Sox. Following a 1968 season that was split between the Dodgers and Yankees, he retired at age 34.
Colavito remains an all-time fan favorite. He was a member of the inaugural Cleveland Indians Hall of Fame class in 2006. Rocky is now 84 years old.
Harvey Kuenn spent one season with the Cleveland Indians, hitting .308 with nine homers and 54 RBIs. Despite being an All-Star for Cleveland in 1960, Frank Lane traded him to the Giants after the season. Kuenn retired in 1966 at age 35. He died in 1988.
Frank Lane also left the Indians at the conclusion of the 1960 campaign. Many fans never forgave him for the trade.
Next: Previewing the two game series in Puerto Rico
And Lane's name is synonymous in Cleveland sports lore with the likes of Art Modell, Jose Mesa, and John Elway. In his career, he made more than 400 trades. Lane died in 1981.